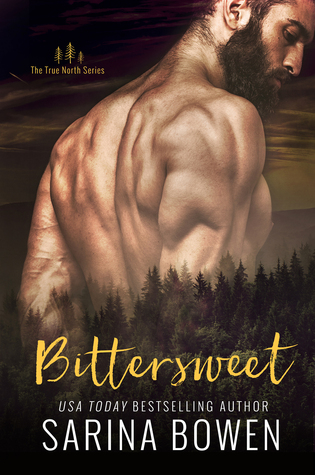 Bittersweet
Geschreven door
Sarina Bowen
Serie:
True North
,
#1
Uitgever
Rennie Road Books
Op June 14th 2016
ISBN:
1942444168
Genres:
Romance
Pagina's:
348
Goodreads
The new series is set in Vermont. True North is populated by the tough, outdoorsy mountain men that populate the Green Mountain State. They raise cows and they grow apples. They chop a lot of wood, especially when they need to blow off steam. (Beards are optional but encouraged.)

If you can't stand the heat, get out of the orchard.

The last person Griffin Shipley expects to find stuck in a ditch on his Vermont country road is his ex-hookup. Five years ago they'd shared a couple of steamy nights together. But that was a lifetime ago.

At twenty-seven, Griff is now the accidental patriarch of his family farm. Even his enormous shoulders feel the strain of supporting his mother, three siblings and a dotty grandfather. He doesn't have time for the sorority girl who's shown up expecting to buy his harvest at half price.

Vermont was never in Audrey Kidder's travel plans. Neither was Griff Shipley. But she needs a second chance with the restaurant conglomerate employing her. Okay—a fifth chance. And no self-righteous lumbersexual farmer will stand in her way.

They're adversaries. They want entirely different things from life. Too bad their sexual chemistry is as hot as Audrey's top secret enchilada sauce, and then some.
Waarschuwing: dit boek bevat seks, drugs/alcohol of geweld.
Warning: this book contains sex, drugs/alcohol or violence
Mijn recensie van Bittersweet:
She and I were a dangerous combination. We needed cautionary signs like the ones hanging in the tractor shed over the cans of diesel fuel. WARNING: COMBUSTIBLE.
 Het verhaal van Bittersweet.
Audrey moet om haar baan bij een grote restaurant keten bij biologische boeren gaan zoeken naar de goedkoopste producten. Mission Impossible. Ze heeft een rotdag achter de rug met veel nee's en bij de laatste boer van de dag (morgen weer verder), kapt haar auto ermee. Dat kan er ook nog wel bij.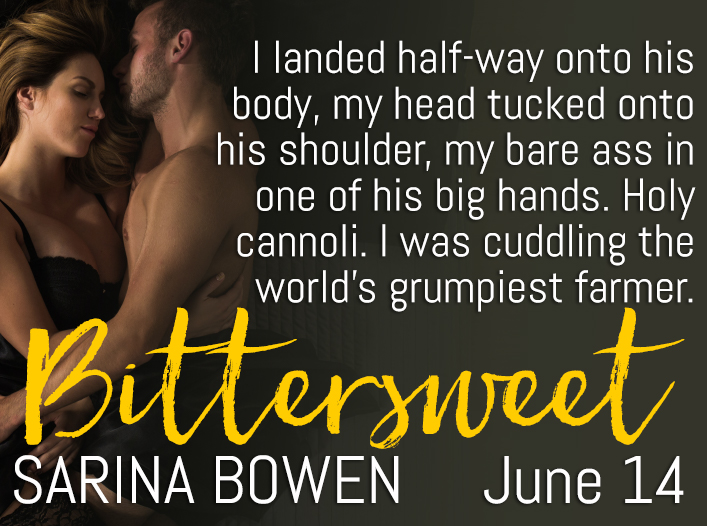 Ergste nog… Als ze uitstapt blijkt die boer Griffin Shipley te zijn. Die ene jongen waar ze een keer seks mee heeft gehad op high school en later niets meer heeft laten horen.
Griff had nooit verwacht Audrey terug te zien. Hij runt het familiebedrijf op 27-jarige leeftijd nadat zijn vader is overleden. Erger nog… ze probeert zijn producten praktisch te stelen.
I hate goodbyes. If there was such a thing as goodbye-a-phobia, I definitely had a bad case.
Schrijfstijl:
Ik heb het al vaker gezegd: Ik hou van Sarina. Ze is één van mijn voorbeelden. Beeldend, vol show en met geweldige karakters. Vlot en met humor, maar toch serieus. Dit is de schrijfstijl waar ik van hou.
My libido was like a Golden Retriever puppy, ready to jump all over him and lick his face.
Down, girl.
Wat vind ik van Bittersweet?
Griff is awesome. Hij heeft me leren houden van bebaarde mannen. Oké, misschien was Tucker hem voor. Maar hij heeft het beeld zeker versterkt. Baardmannen zijn sexy!
Audrey is awesome. Echt een geweldig vrouwelijk karakter die zeker mijn vriendin zou kunnen zijn. Ik zweer je dat ik met haar zou kunnen lachen.
De familie? Daar wil ik bijhoren jongens. Wat een geweldig leuke familie. Altijd plezier. Zelfs als er minder leuke dingen gebeuren. Ik zou maar al te graag deel uit willen maken van de wereld in deze boeken. Serieus. Ik wil geen boerin zijn, maar dit boek laat me echt hard twijfelen. Het klinkt zo leuk!
I was as good as resisting Griff Shipley as Homer Simpson was at resisting a donut.
Conclusie
Ik hou ervan. Griff zit zeker op mijn lijstje met bookboyfriends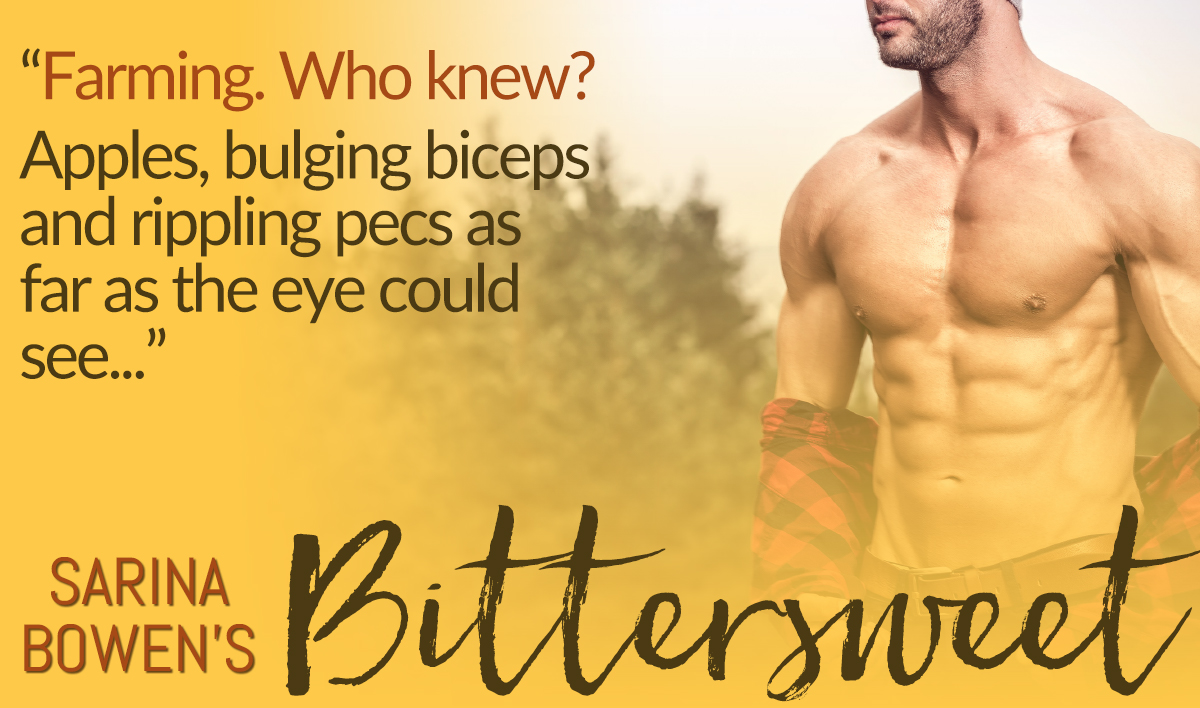 0
Related Posts