Ik kreeg de kans om de ARC van hun gezamenlijke boek: Temporary te krijgen en een interview te doen met deze twee superschrijvers. Ja, dat laat ik me natuurlijk geen twee keer zeggen. Het interview is in het Engels, aangezien beide dames Engels spreken.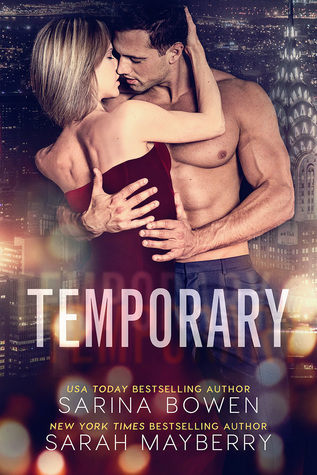 Het interview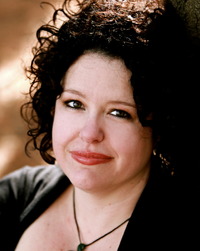 Sarina Bowen                                                                           Sarah Mayberry
Thank you for answering my silly questions. Hopefully you kinda like them.
1st question:
Do you guys, plan out your books on forehand or just write as you go along?
Sarah: We planned the book out, and I ALWAYS plan my books out. I am a big plotter, probably because of my background in TV, where it's essential for everyone to know where story is going so everyone is on the same page.
Sarina: I thought I was a planner until I met Sarah. Now she's a planner! It was great seeing how the other half lives!
2nd question:
Who are there first: the characters or the story?
Sarah: Hmmm. I think the characters probably came out of the story. As we developed the situation and the conflict, we fleshed out our hero and heroine's backstories and they became more three dimensional.
Sarina: Any good character brings her problems along with her. So that's where the plot comes from. They go hand in hand.
3rd question:
How is it for you to co-write on a book?
Sarah: Well, this was my first time, and I loved it. Sarina was very gentle with me!
Sarina: I'd been reading Sarah's books for years, so I knew we could blend easily. I wasn't worried!
4th question:
Which book by someone else do you recommend?
Sarina:
I just read
The Identicals
by Elin Hilderbrand and loved it. And anything by Sarah Mayberry!
5th question:
Which book by yourself do you recommend to the people who never read anything by you?
Sarah: People seem to really like Her Best Worst Mistake.
6th question:
Do you reflect yourself of parts of your life in the story´s?
Sarah: Generally not, but of course bits and pieces of yourself always leak into stories. That's inevitable!
Sarina: I try not to, but I'm sure it happens. And a lot of my husband's best jokes make it into my heroes' mouths.
Some fun questions.
Coffee or Tea?
Sarah: Both
Sarina: Coffee!
Favorite New Adult writer?
Sarah: Sarina Bowen
Sarina: Aw! Elle Kennedy
What was your favorite childhood book? And now?
Sarah: The Hobbit. Now…I have too many favourites to pick just one.
Sarina: Ballet Shoes by Noel Streatfield
What is your favorite movie?
Sarah: I really, really love The Mummy, with Brendan Fraser and Rachel Weisz. Romance, comedy, adventure. Love it!
Sarina: The Princess Bride
Thank you so much for this interview!!