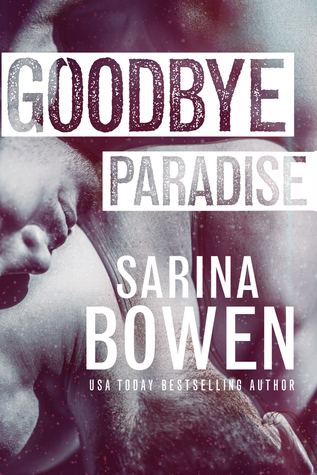 Goodbye Paradise
Geschreven door
Nealy Wagner
,
Sarina Bowen
Serie:
Hello Goodbye
Uitgever
Rennie Road Books
Op March 21st 2017
ISBN:
1942444362
Genres:
LBGT
,
New Adult
Pagina's:
266
Goodreads
Most people called it a cult. But for twenty years, Josh and Caleb called it home.

In Paradise, there is no television. No fast food. Just long hours of farm work and prayer on a dusty Wyoming ranch, and nights in a crowded bunkhouse. The boys of the Compound are kept far from the sinners' world.

But Joshua doesn't need temptation to sin. His whole life, he's wanted his best friend, Caleb. By day they work side by side. Only when Josh closes his eyes at night can they be together the way he craves.

It can never be. And his survival depends on keeping his terrible desires secret.

Caleb has always protected Josh against the worst of the bullying at the Compound. But he has secrets of his own, and a plan to get away — until it all backfires.

Josh finds himself homeless in a world that doesn't want him. Can Caleb find him in time? And will they find a place of safety, where he can admit to Josh how he really feels?

Warning: Contains a hot male/male romance, copious instances of taking the Lord's name in vain, and love against the kitchen counter. This book was previously released under the title: In Front of God & Everyone.
Waarschuwing: dit boek bevat seks, drugs/alcohol of geweld.
Warning: this book contains sex, drugs/alcohol or violence
Mijn recensie:
Ik ben de boeken van Sarina Bowen gaan lezen door Mariellë. Verliefd ben ik geworden op de personges en de schrijfstijl in dit boek. Aangezien ik eerdere boeken van Sarina al gelezen had, had ik totaal niet verwacht wat er in dit boek gebeurde. Uit de samenvatting kan je ongeveer al halen waar Caleb en Josh wonen. Ik vond het vreselijk om te lezen hoe het er daar aan toe ging en wat er gebeurde, waardoor ik er nog een vreselijkere hekel aan kreeg. Hoe mensen behandeld worden binnen de muren van deze religie is iets wat eigenlijk nooit mag gebeuren.
"And then he kissed him. Right on the lips. In front of God and everybody."
Caleb en Josh zijn twee totaal verschillende mensen. Hun karakters komen duidelijk naar voren en je weet daardoor heel goed wie wie is.
Dat het een gay romance is, is hopelijk wel duidelijk, maar dat neemt niet weg dat het de normaalste zaak van de wereld is als twee mensen van hetzelfde geslacht een relatie hebben. De manier waarop dit duidelijk werd gemaakt vond ik erg lief en schattig. Het gaf vooral goed weer waar ze waren in hun relatie en de daar bijkomende gebeurtenissen die erbij hoorde.
"Well I needed it. Probably tonight. Because if Caleb was serious about leaving me, I was not going to spend another night beside him. Not ever again."
Caleb en Josh hebben een plekje in mijn hart gekregen, want het zijn toppers. En ondanks dat ze niet echt zijn zouden ze in het echte leven het respect moet krijgen wat ze verdient hebben.
Zet deze op je TBR lijst!
0
Related Posts