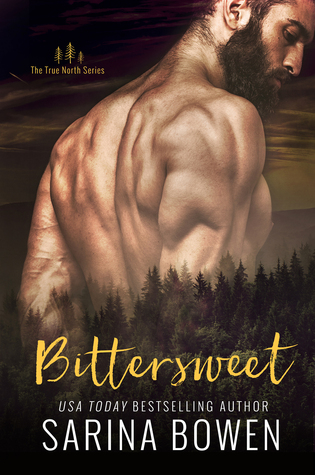 Bittersweet
By/Door
Sarina Bowen
Serie:
True North
,
#1
Uitgever/Publisher
Rennie Road Books
Op/On June 14th 2016
ISBN:
1942444168
Genres:
Romance
Pagina's/Pages:
348
Goodreads
The new series is set in Vermont. True North is populated by the tough, outdoorsy mountain men that populate the Green Mountain State. They raise cows and they grow apples. They chop a lot of wood, especially when they need to blow off steam. (Beards are optional but encouraged.)

If you can't stand the heat, get out of the orchard.

The last person Griffin Shipley expects to find stuck in a ditch on his Vermont country road is his ex-hookup. Five years ago they'd shared a couple of steamy nights together. But that was a lifetime ago.

At twenty-seven, Griff is now the accidental patriarch of his family farm. Even his enormous shoulders feel the strain of supporting his mother, three siblings and a dotty grandfather. He doesn't have time for the sorority girl who's shown up expecting to buy his harvest at half price.

Vermont was never in Audrey Kidder's travel plans. Neither was Griff Shipley. But she needs a second chance with the restaurant conglomerate employing her. Okay—a fifth chance. And no self-righteous lumbersexual farmer will stand in her way.

They're adversaries. They want entirely different things from life. Too bad their sexual chemistry is as hot as Audrey's top secret enchilada sauce, and then some.
Waarschuwing: dit boek bevat seks, drugs/alcohol of geweld.
Warning: this book contains sex, drugs/alcohol or violence
My review of Bittersweet:
She and I were a dangerous combination. We needed cautionary signs like the ones hanging in the tractor shed over the cans of diesel fuel. WARNING: COMBUSTIBLE.
Writing style:
I've said it before: I love Sarina. She is one of my examples. Visual, full of show and with great characters. Smooth and humorous, yet serious. This is the writing style that I love.
My libido was like a Golden Retriever puppy, ready to jump all over him and lick his face.
Down, girl.
What do I think of Bittersweet?
Griff is awesome. He taught me to love bearded men. Okay, maybe Tucker was ahead of him. But he certainly strengthened the image. Bearded men are sexy!
Audrey is awesome. Really a great feminine character who could definitely be my friend. I swear I could laugh at her.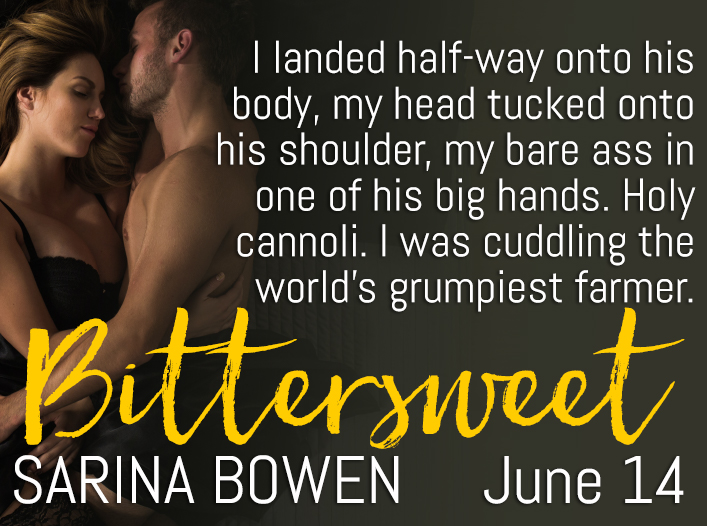 The family? I want to belong there guys. What a great fun family. Always fun. Even if less fun things happen. I would love to be part of the world in these books. Serious. I don't want to be a farmer, but this book really makes me doubt. It sounds so fun!
I was as good as resisting Griff Shipley as Homer Simpson was at resisting a donut.
Conclusion
I love it. Griff is definitely on my list of bookboyfriends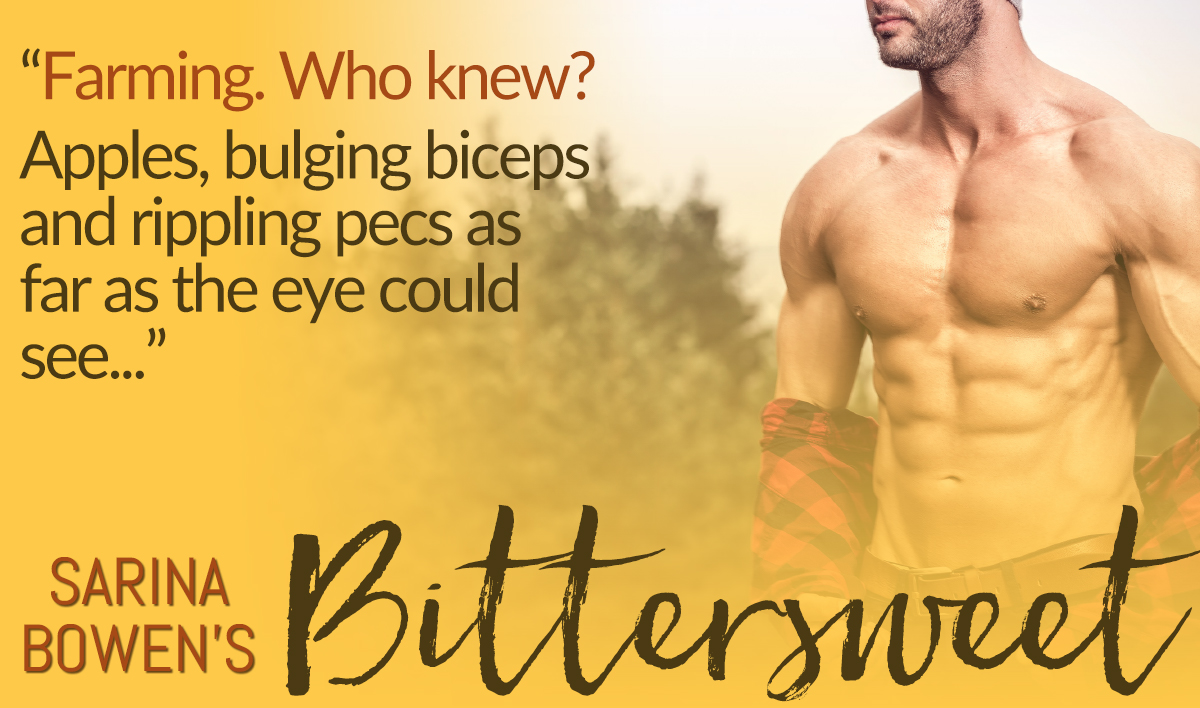 0
Related Posts