From the First Verse
By/Door
M. Robinson
Serie:
Life of Debauchery
,
#1
Op/On 24 March 2020
Genres:
Band
Goodreads
Dear diary,
Once upon a time…
There was a girl with long golden hair who had the bluest, truest eyes that turned white when she cried.
She lived in a kingdom far, far away in a tower made of stone, but her mind was made of glass that she kept sharp as knives.
Where her memories hid behind her darkest doubts.Her deepest thoughts. Her diary became the only thing she could rely on.
No one saw through her looking glass. No one cared.No one tried.
Until the villain presented himself as the hero in her life. He took and took and took some more.
With no regret. With no shame.With no apology.
The page never turned. Their story didn't end. Tomorrow never came.
His life of debauchery was their journey to nowhere.
She'd give anything to go back in time. To walk where she had walked. To see what she had seen. One step. One breath. One day at a time. Though in the end, "I love you" were just words.
That destroyed us inside.
Waarschuwing: dit boek bevat seks, drugs/alcohol of geweld.
Warning: this book contains sex, drugs/alcohol or violence
Ik heb dit boek ontvangen in ruil voor een eerlijke recensie.
I received this book in exchange for an honest review
From The First Verse is the first part of a duology about Cash McGraw. The lead singer of Life Of Debauchery.
---
No, no, no, it ain't me, Journey.
That ain't me, no way, nohow.
Writing Style
Never have I ever read one of M. Robinsons books before. One time I did almost do it, but I got another book pushed in between so I layed it aside and forgot about it. But when I read this blurb I was instantly intrigued and when I found out it was rockband romance, I was sold.
Almost the whole book is told from the perspective of Cash, and God how I loved it was being told from a man's perspective. I love those, so this book gave me exactly what I wanted. Cash's feelings are buried deep into the words and you have to look past those to see him. And it fits his personality so well. You feel his pain, but at the exact same time I understood those parents and his friends. M. Robinson did it so well!
My review of From The First Verse
I really had to get into the story. At first I had no clue why we had to go back to the past. Why did I have to know how he got where he was? My thoughts were: It's stupid this story doesn't just starts right here… With a sigh I started.
Slowly I started to get used to the past. Slowly I got to know Cash. How he turned to booze and drugs. But when the past ended I didn't think it was a very good reason I had to read it. I needed to know some things, but not all of it, I thought. Because alcohol and drugs was part of the lifestyle, like Cash himself said. And why did he value the 6 year old that much? I wanted to read, know more. Wanted to understand why Cash McGraw was this fucked up and was into this 6 year old girl.
And then that little girl came back. Only she wasn't that little anymore… now, she was 18. And Cash said she was really beautiful. But it wasn't what pulled them together. 'Cause fair is fair, he's 30 now and she's 18 and still, you could understand them. Slowly, but steady this whole story unfolds. His pain, her background. At the same time you get overwhelmed with questions and then there is the ending and wow…
On her facebookpage I saw a lot of readers who were going to wait for the second book, because it's her thing apparently. So yes, read From The First Verse, but wait for part 2.
From The First Verse stays in character so well.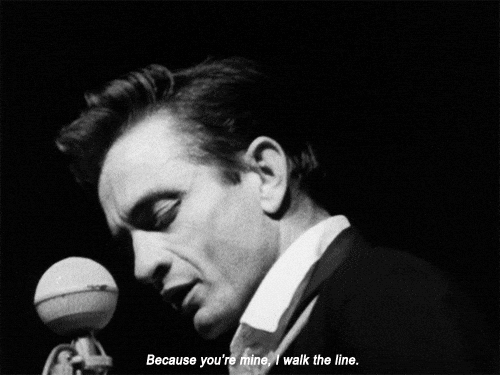 Cash is named after Johnny Cash. His full name is Johnny Cash McGraw and he also loves his music. Every chapter of this book starts with a quote by a musician. Besides that: Journey names herself as a kid June/ Junie after Johnny and June Cash. The nickname carries through the entire book. I think it's masterfully done… and it hurt my heart. It's not something specific for a review, but I just wanted to share. This book… has something… I can't explain.
Buy at: Amazon
0
Related Posts